We provide proactive IT solutions to help your business with services that include implementing accounting packages, database application and small business applications, custom software development, onsite office setup, training in various technologies and much more!
Business Intelligence
Data managment is a key function in the IT industry, and our experienced team will make sure its done right. We will make sure that our data management solutions will provide you with cutting edge technology and exemplary service. Everest assists clients with services relating to:
Big Data
Data Vizualization
Advanced Analytics
Data Warehousing
Information Strategy
Custom Software Development
Our talented team can create business applications that are tailored to fit your needs. We will design and maintain customized software for all businesses from start-ups to corporations.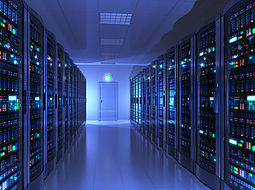 Hardware and Software Set-up
We have decades of experience in setting up the basic technology essentials for businesses. From setting up and managing a server system to accounting software help, we've got you covered. Leave all of your email, networking and other basic needs to our highly trained team.
Cloud Service Implementation
We will provide cloud planning and implementation solutions that will help you navigate the cloud trend. Our services are based on cloud implementation and will help minimize risk that is involved in building and managing a cloud. Our expert consultants can help you integrate the optimal cloud environment to fulfill your business needs.
Contact
875 Old Roswell Road Suite, E-400, Roswell, GA 30076
T: (770) 642-8554 Ext. 101
F: (678) 461-0017
Clients